Worldwide governments encourage companies to keep their staff at home due to the coronavirus crisis. And even with life returning to normal, the number of employees heading for their offices is nowhere near the levels of before. Working partly from home becomes the new normal.
iMoov can help all of us in many ways.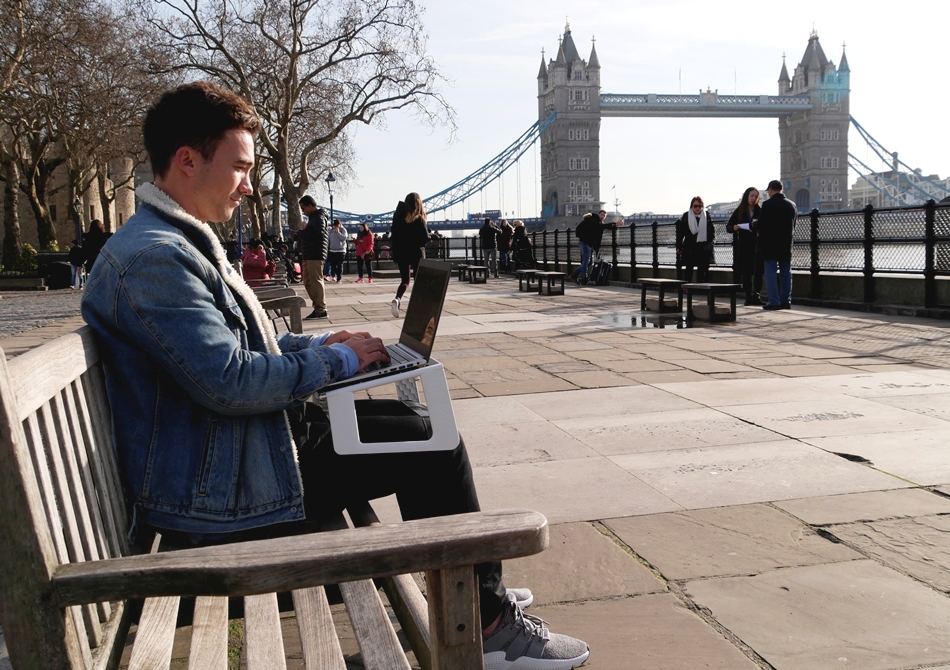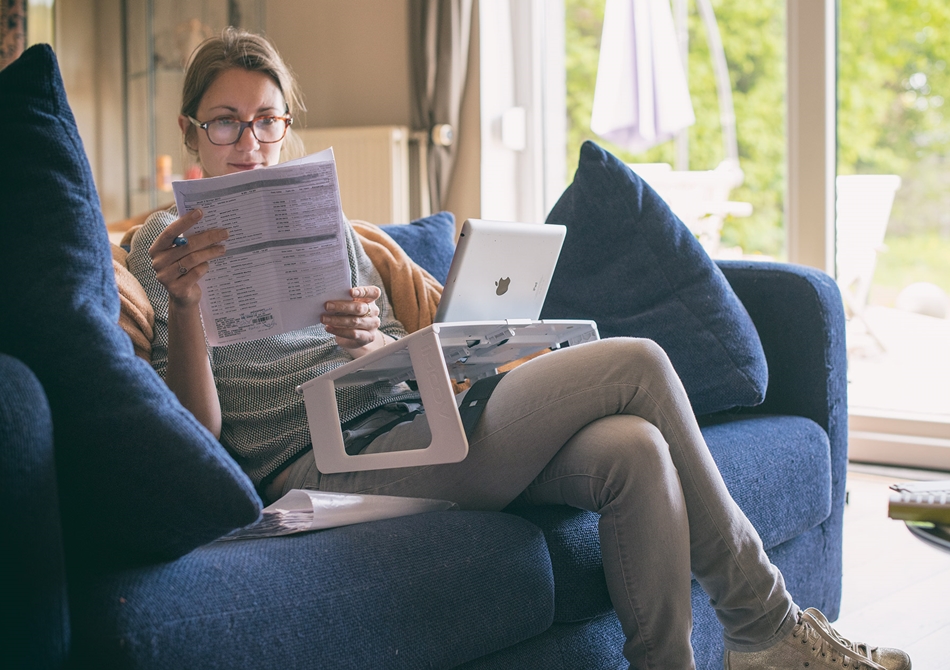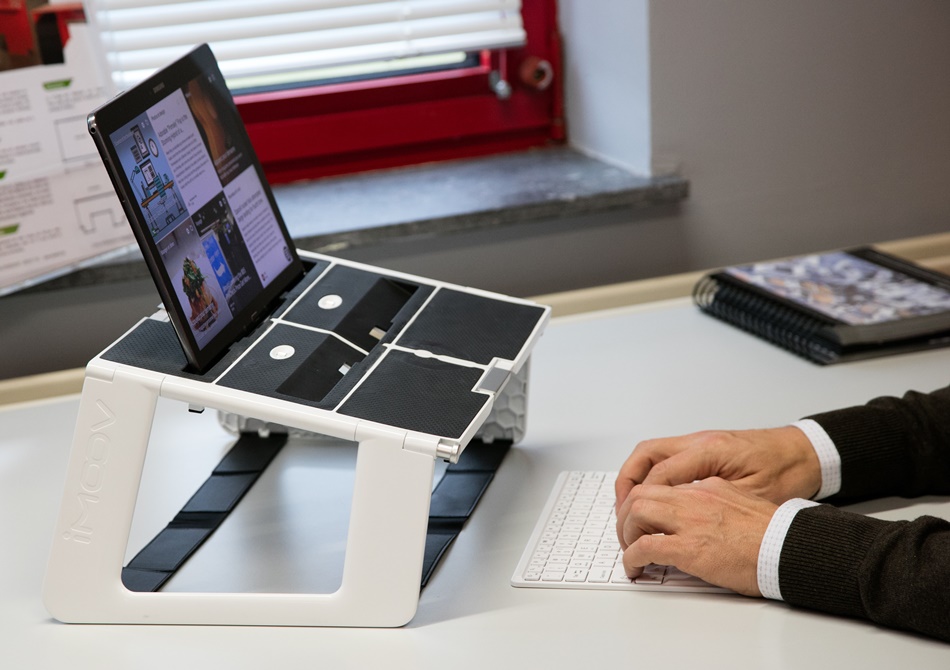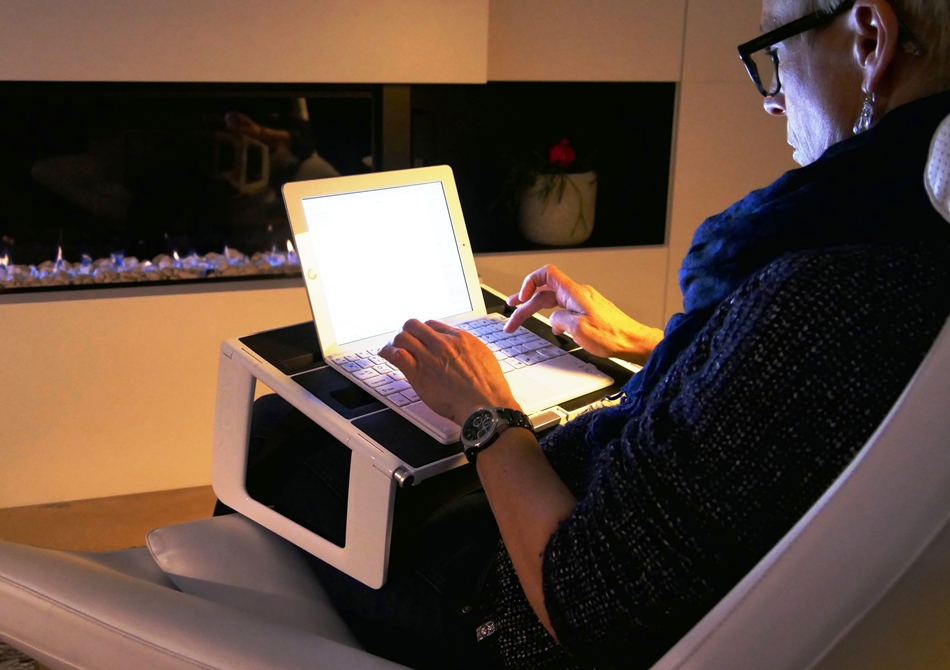 iMoov doesn't only bring efficiency for home workers, it allows adopting a good posture, while bringing  your screen at your eye level :
. Keeping your back straight, in particular:
     - Avoid rounding your shoulders forward
     - Avoid rounding or arching your lower back
. Keeping your shoulders relaxed and back
. Placing your elbows so that they form an angle of 90-100 degrees
. Keeping your knees at a height of your hips (the thighs should form an angle of 90-100 degrees with the torso)
. Leaving your legs relaxed, bent at about 90-100 degrees.
Having different posture options is very positive on health (back, shoulders and neck).
Companies are investing in screens, keyboards, mouses and desk stands for their home working employees.
For a limited budget, iMoov brings brings effciciency and comfort, but also other advantages, like : 
. Lifting the screen at your eye level
. Working at many places (desk, couch, bed, car, train, garden, ...)
. Stand up working
. The keyboard allows an instant switch from one device to another (computer, tablet, phone)
... all this valid with laptop but also tablet computers !
The return might be huge for companies, compared to the small investment.  In addition to the health and efficiency benefits,  employees will work longer from time to time.