The powerfull wireless keyboard is the perfect companion for the Astuto stand.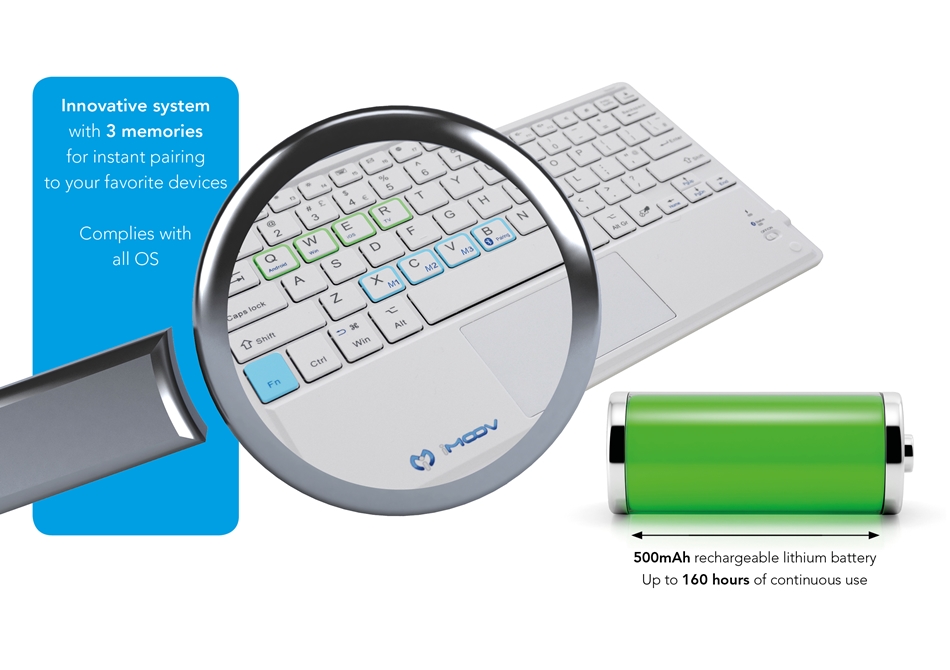 The Bluetooth Teclado keyboard is extra thin and light. It has the same dimensions and the Astuto stand.  A fastening system allows instant positioning on the Astuto.  The entire screen of the tablet or phone is liberated for your apps (no software keyboard taking half the screen).
Full compatibility - Multi OS
The Teclado complies with all tablets, smartphones and computers.  OS : Android, iOS & Windows
Fast Pairing  &  Memory for 3 devices
Simply press "Fn" + "Memory number" + "Pairing" and follow the instructions on your device.
You can store up to 3 different devices into the memories for instant switch between devices.  For instance your laptop, your tablet and your phone will be connected to the keyboard.
Powerful rechargeable battery
Touchpad